The Black-Tie Package
Full package for $999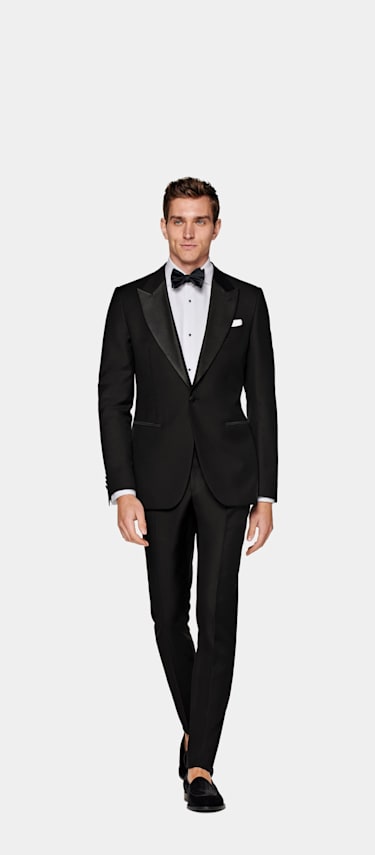 What's included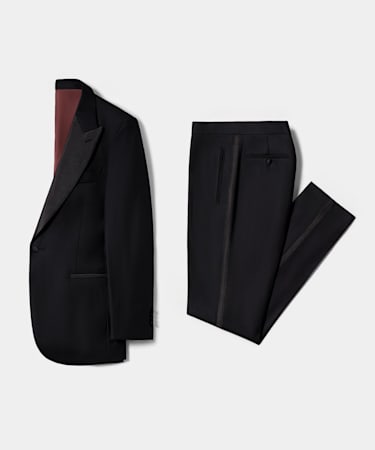 Black or navy—start creating your black-tie look with your choice of color.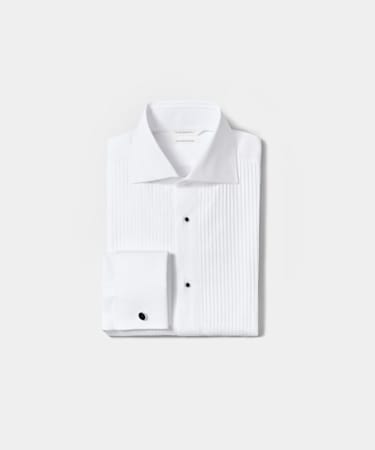 A plain hidden placket or piqué or pleated bib-front, take your pick from 3 classic styles of Egyptian cotton tuxedo shirt.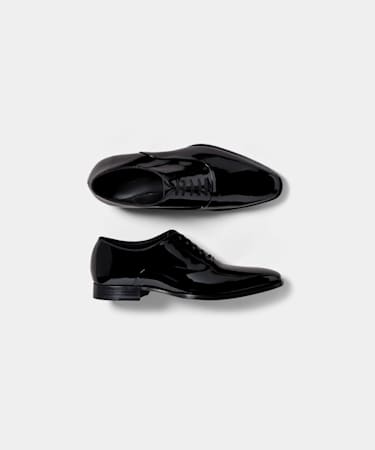 Step into a pair of classic patent leather Oxford lace-up, or add a modern touch with black velvet tuxedo slip-ons.
Don't forget the essential self- or pre-tied silk bow tie.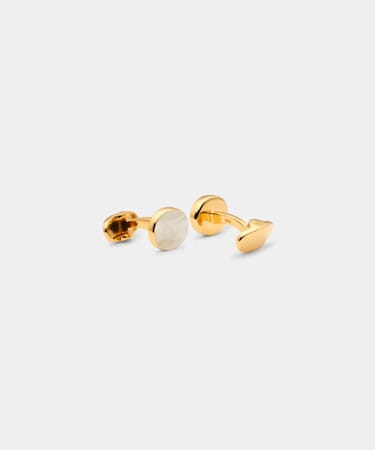 Fasten your French cuffs with your choice of unique cufflinks.
Make it a 3-piece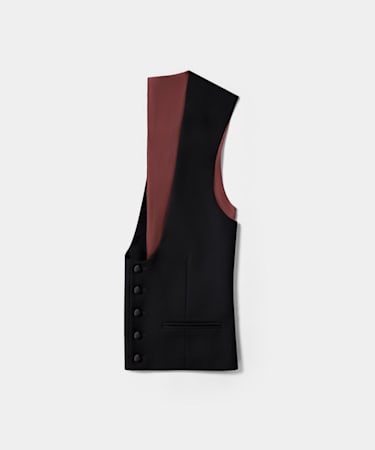 Give your tuxedo another layer of formality—make it a three-piece by adding a waistcoat for only $100 more.