the-hallmarks-of-a-quality-shoe
Craftsmanship
The Hallmarks
of a Quality Shoe
The Hallmarks
of a Quality Shoe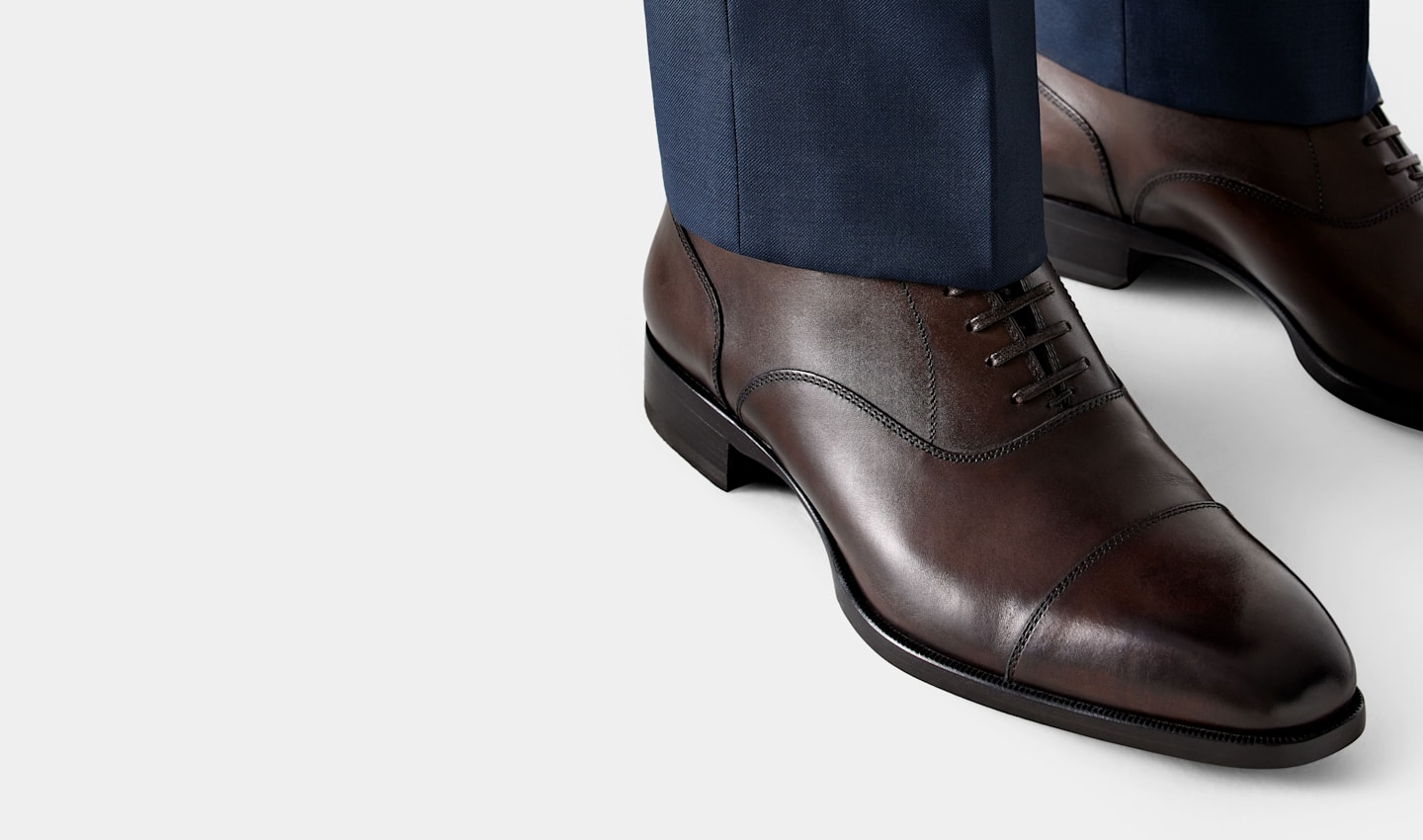 At first glance all shoes seem the same, but look closer and you'll start to notice features that make all the difference between average and extraordinary.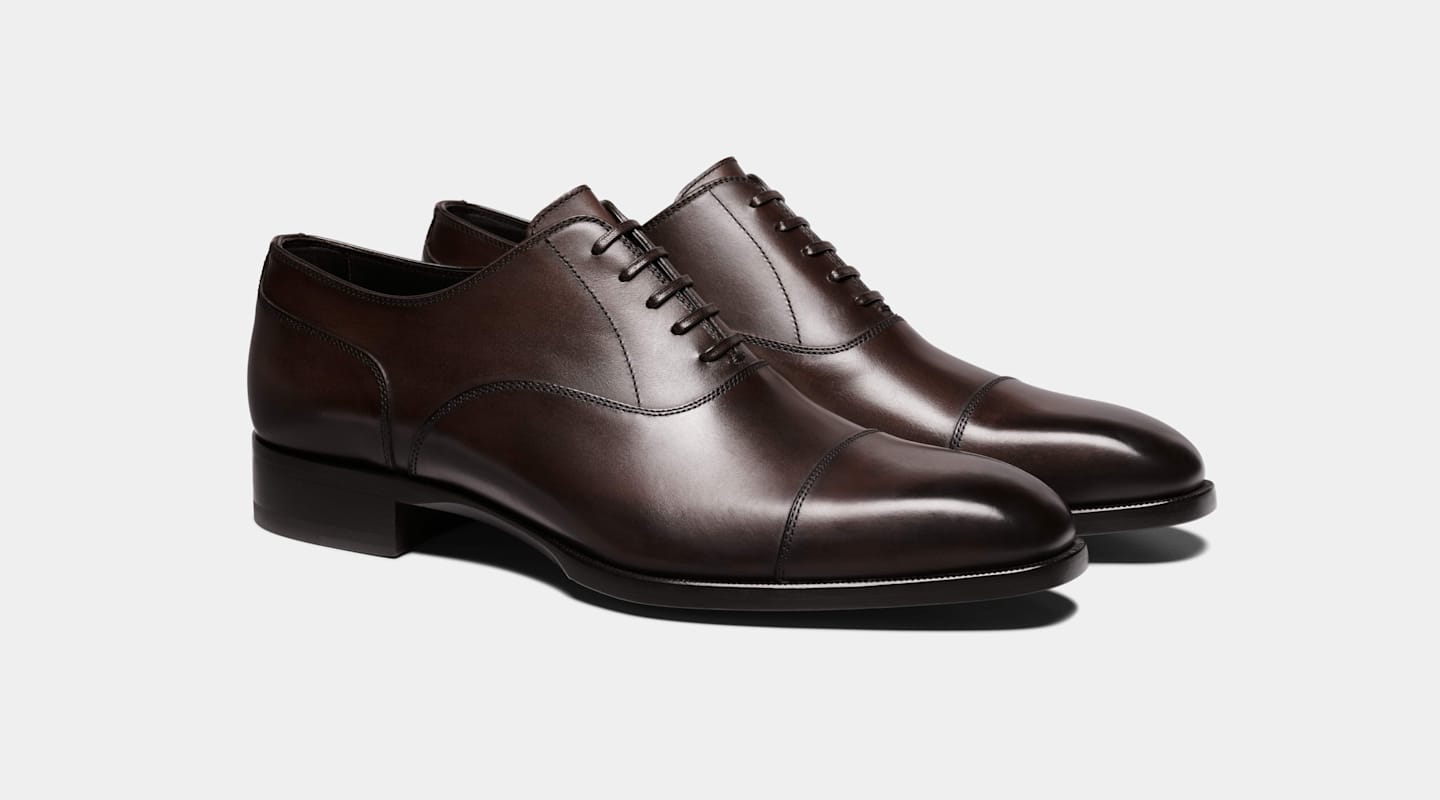 High Quality Leather
Construction
Polishing & Detailing
A Look Inside
Comfort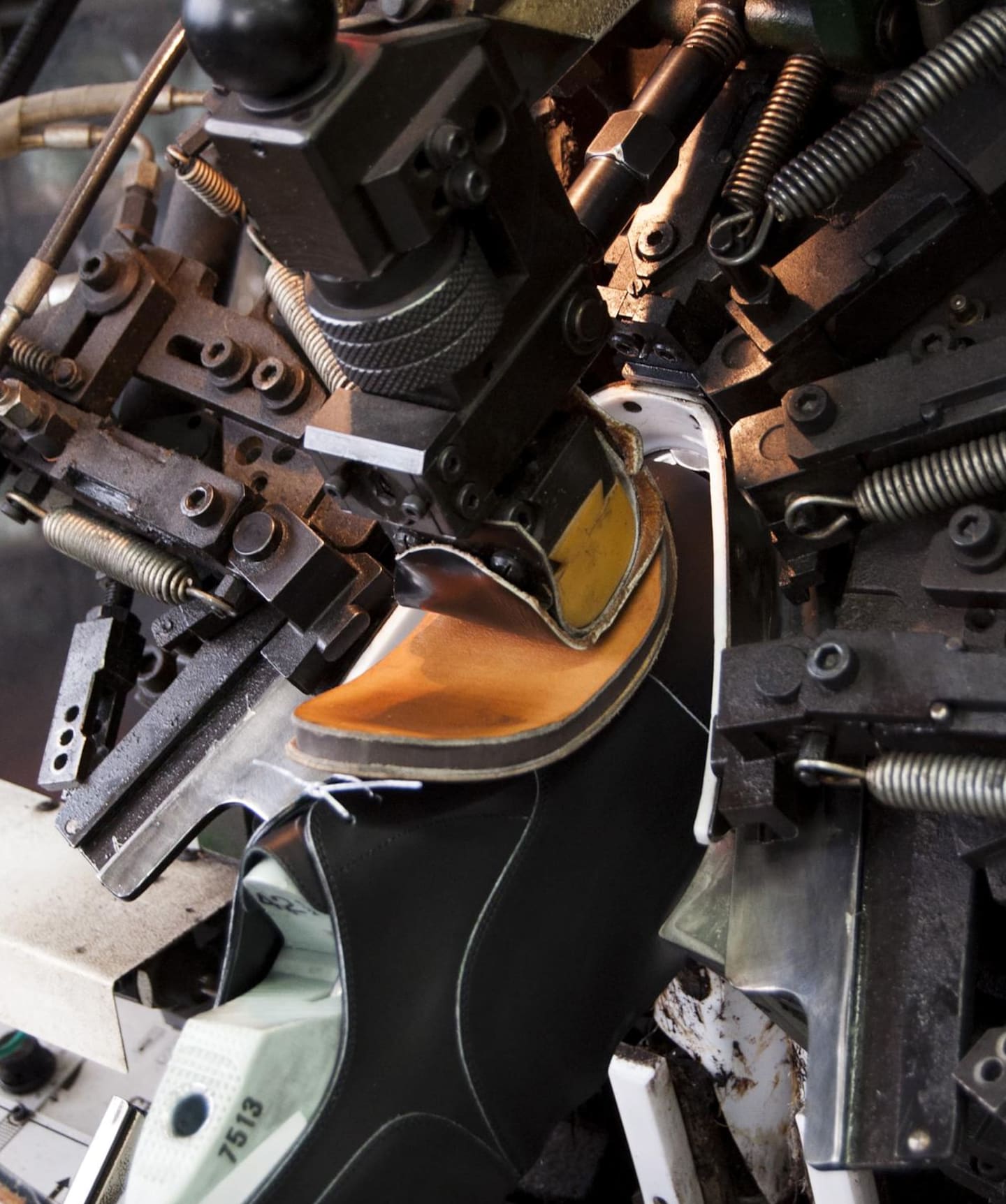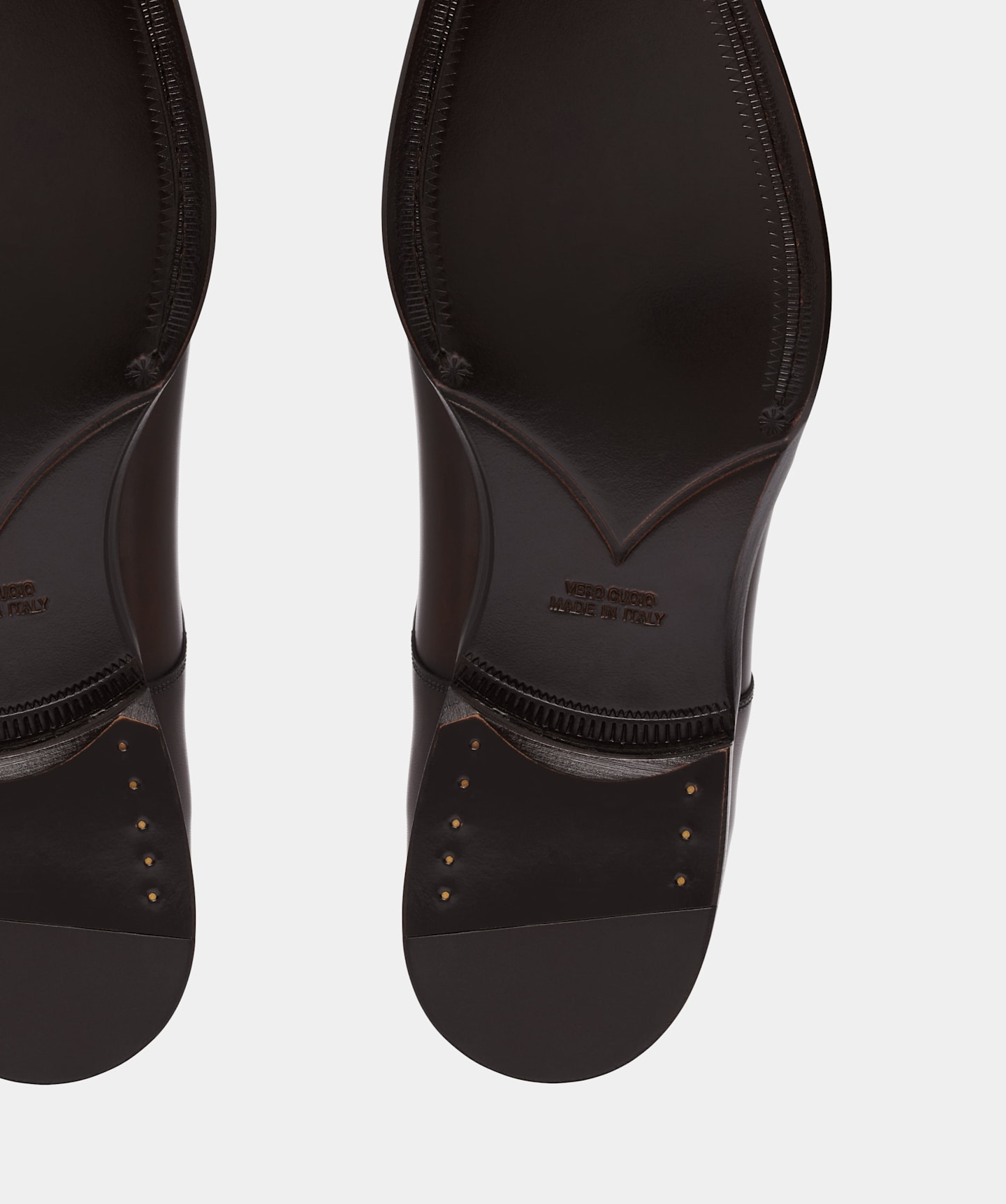 A quality shoe is determined not just by the material, but by how its constructed, which comes down to how the uppers and soles are joined. A premium pair is typically stitched with one of two main methods: Blake Stitching and Goodyear Welts.
Blake construction involves an internal seam that connects the shoe cover to the insole and then to the sole, and is visible from the outside. This method offers significant advantages over gluing, providing greater strength, flexibility, and durability.
The more high-end Goodyear Welt, however, is the pinnacle of luxury shoemaking, as it contributes to the pair's longevity by allowing it to be resoled. Moreover, the construction features a cork-filled cavity between the insole and outsole. This porous and malleable layer takes to the shape of the wearer's foot over time, making this type of shoe exceptionally comfortable and uniquely fitted to the individual.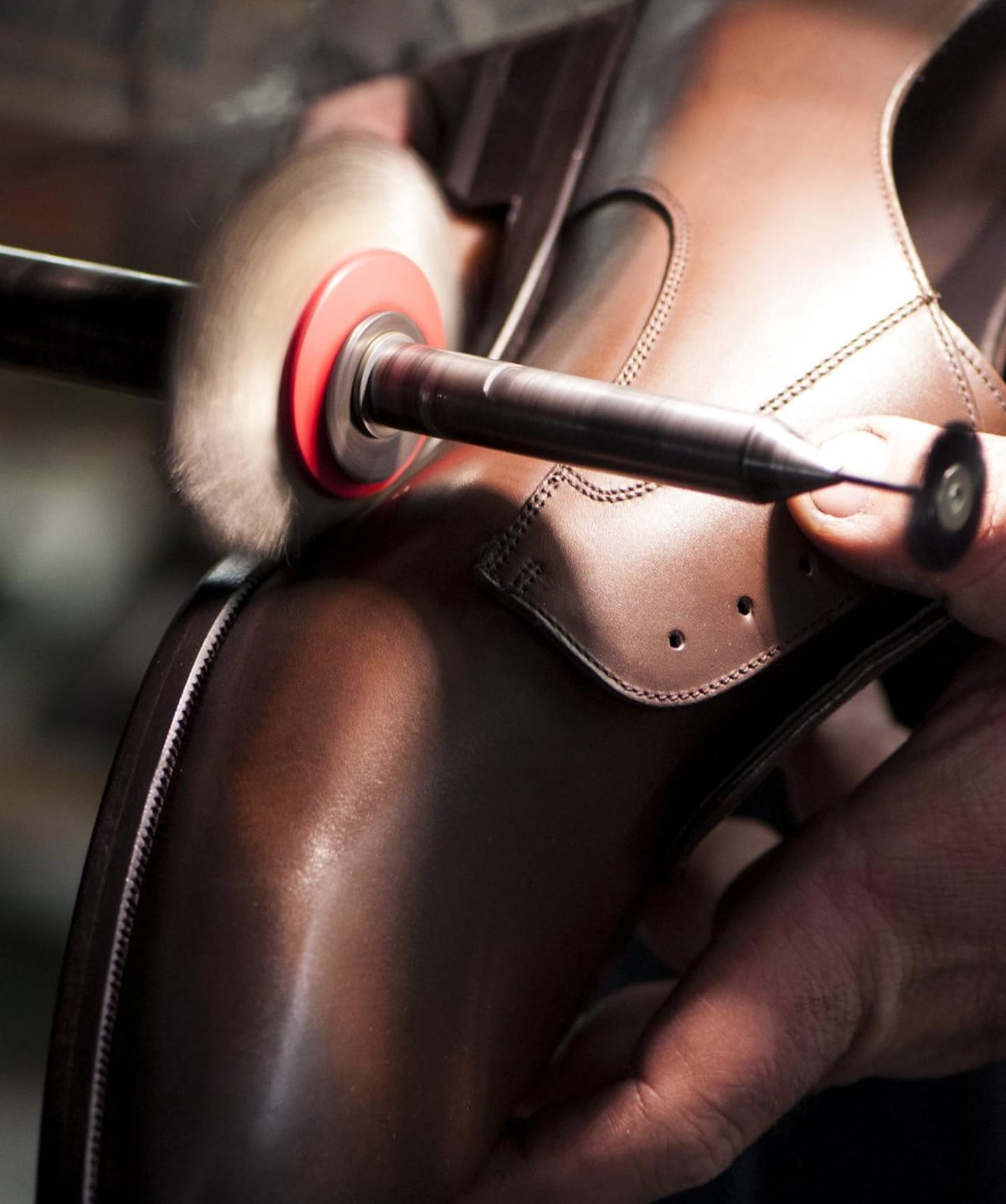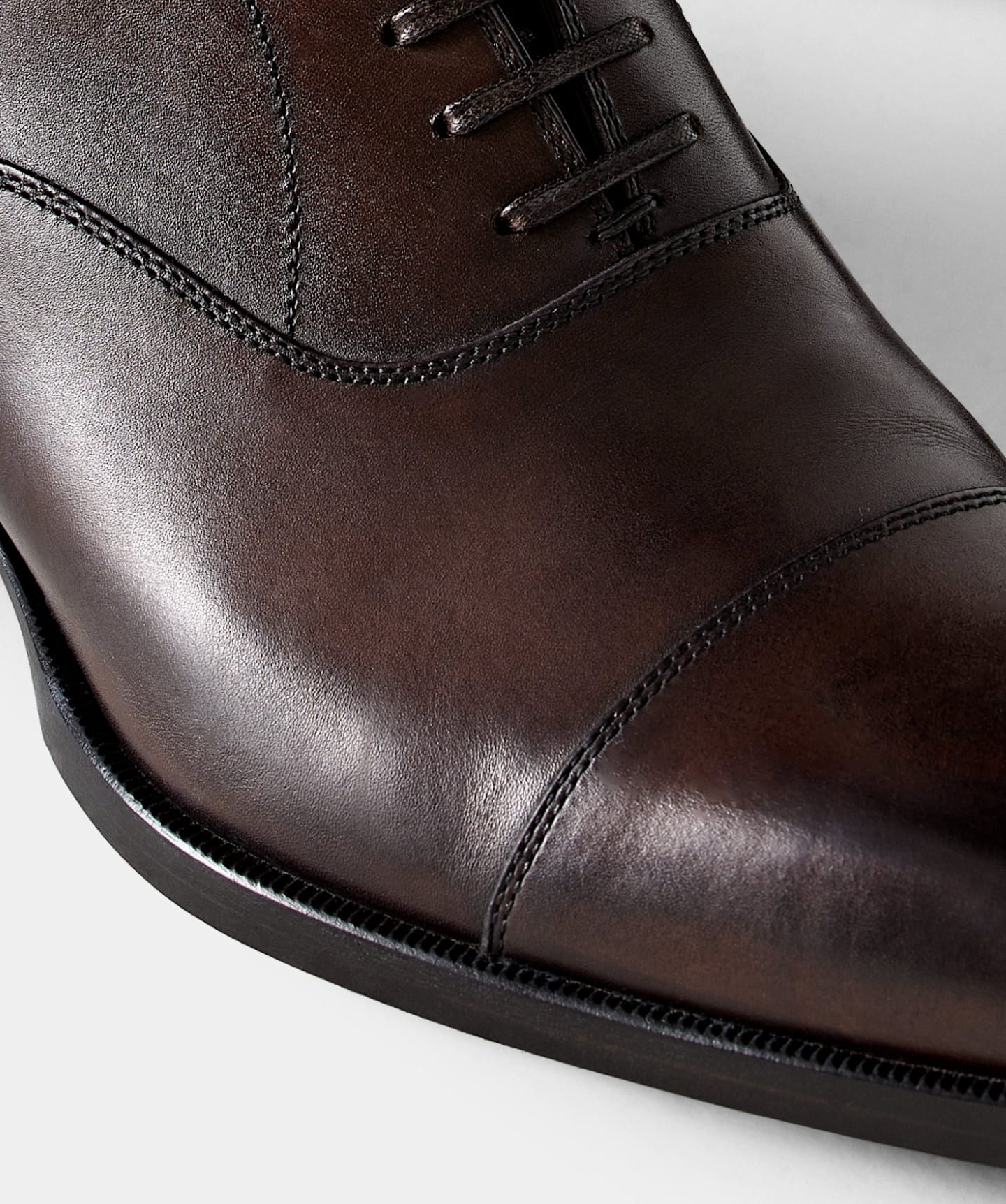 Whether it's the entire shoe or just highlight details, each leather pair undergoes a precise hand-applied color and polish application to ensure a deep, lasting color and vibrant patina. This attention to detail extends to the small piping on the stitching that adds a touch of finesse while accents like cap toes and brogueing give certain styles their distinct character.
To complete each pair, we employ hand-waxing and brushing techniques for a smooth finish that speaks to our commitment to heritage craftsmanship.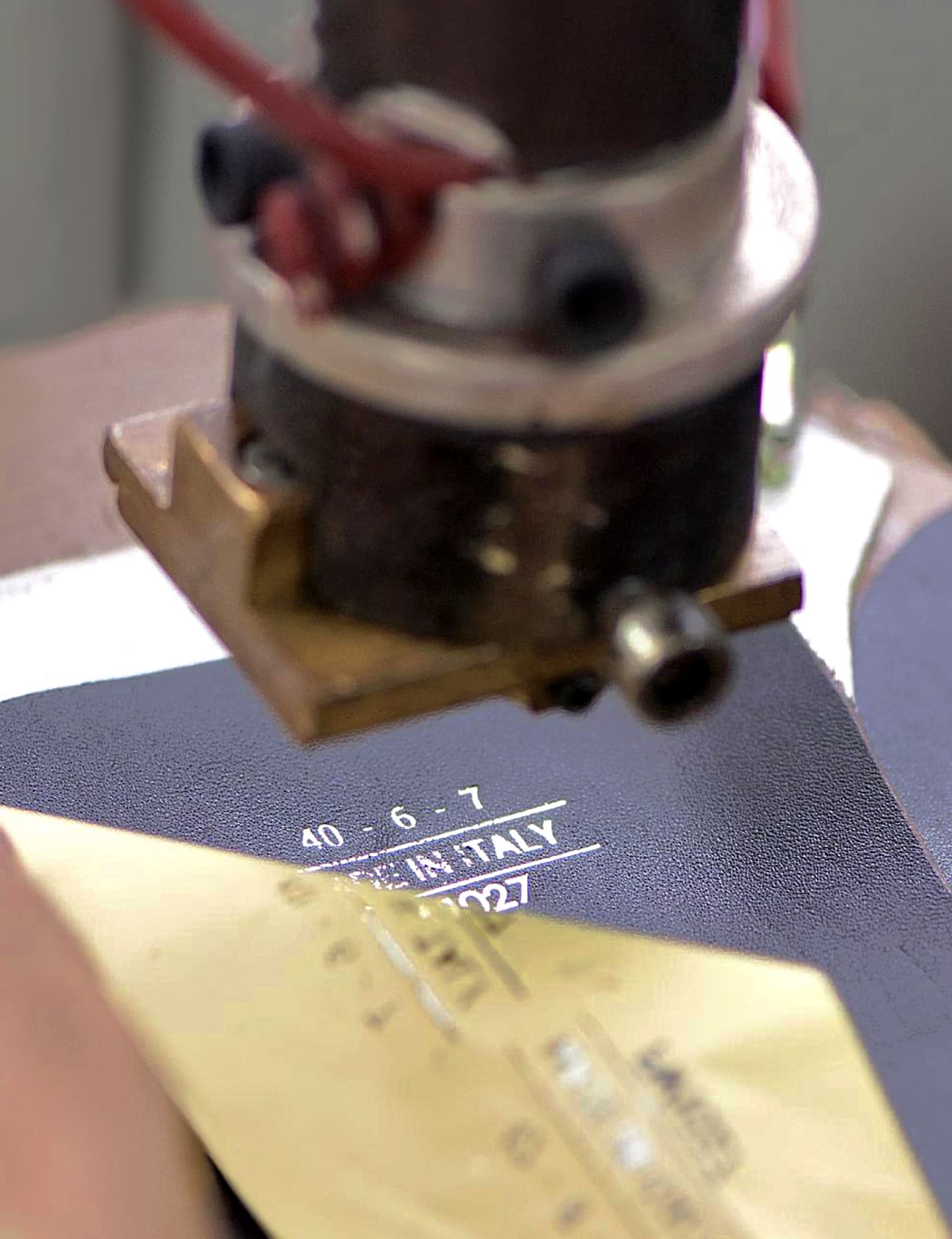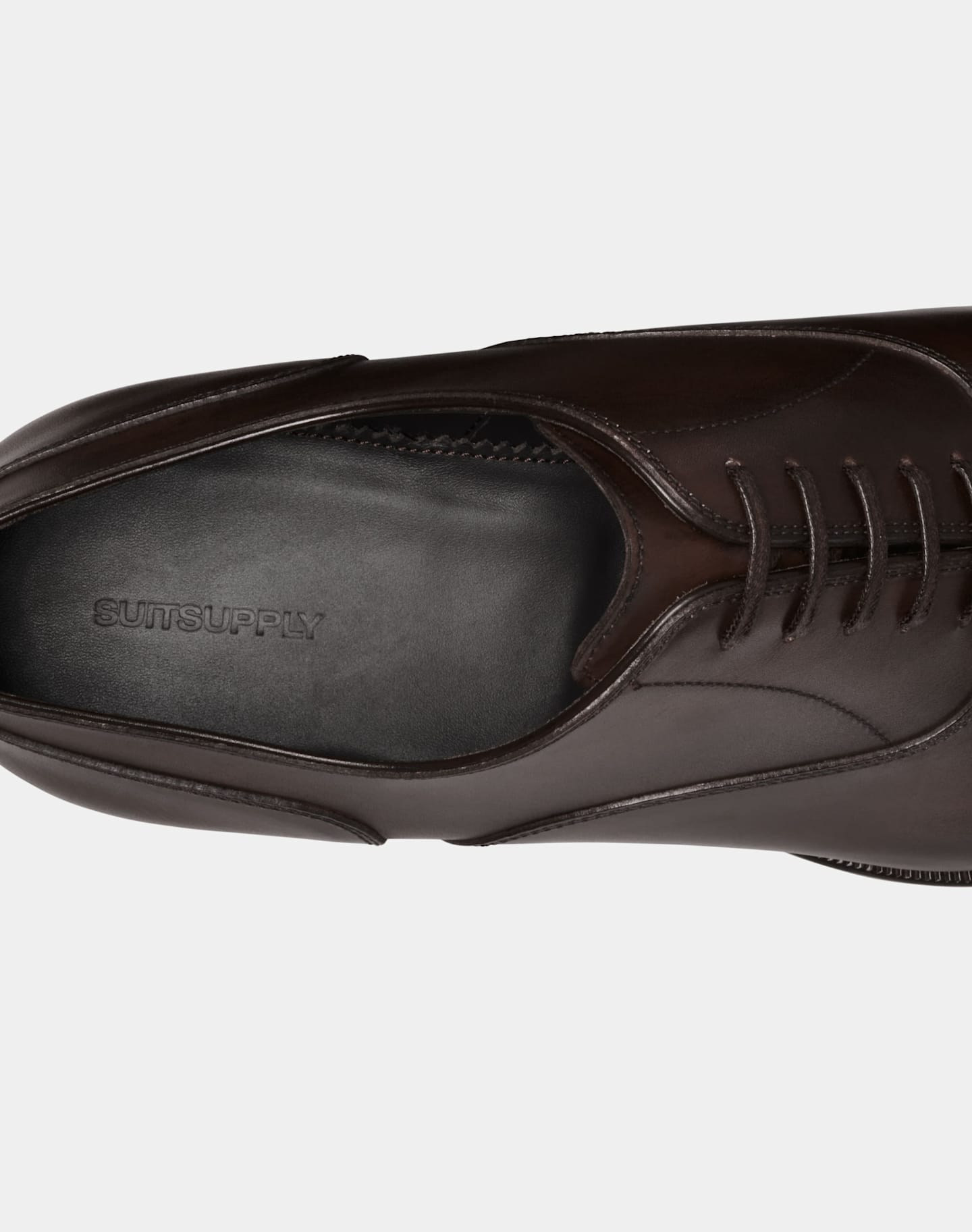 In order to ensure a luxurious wear, the interior of our shoes are crafted in leather to guarantee a smooth, padded finish free of protruding or collapsing elements. While incomplete or uneven linings are indicative of poor craftsmanship, our high-quality shoes feature full, secure leather lining to deliver the height of comfort and craftsmanship.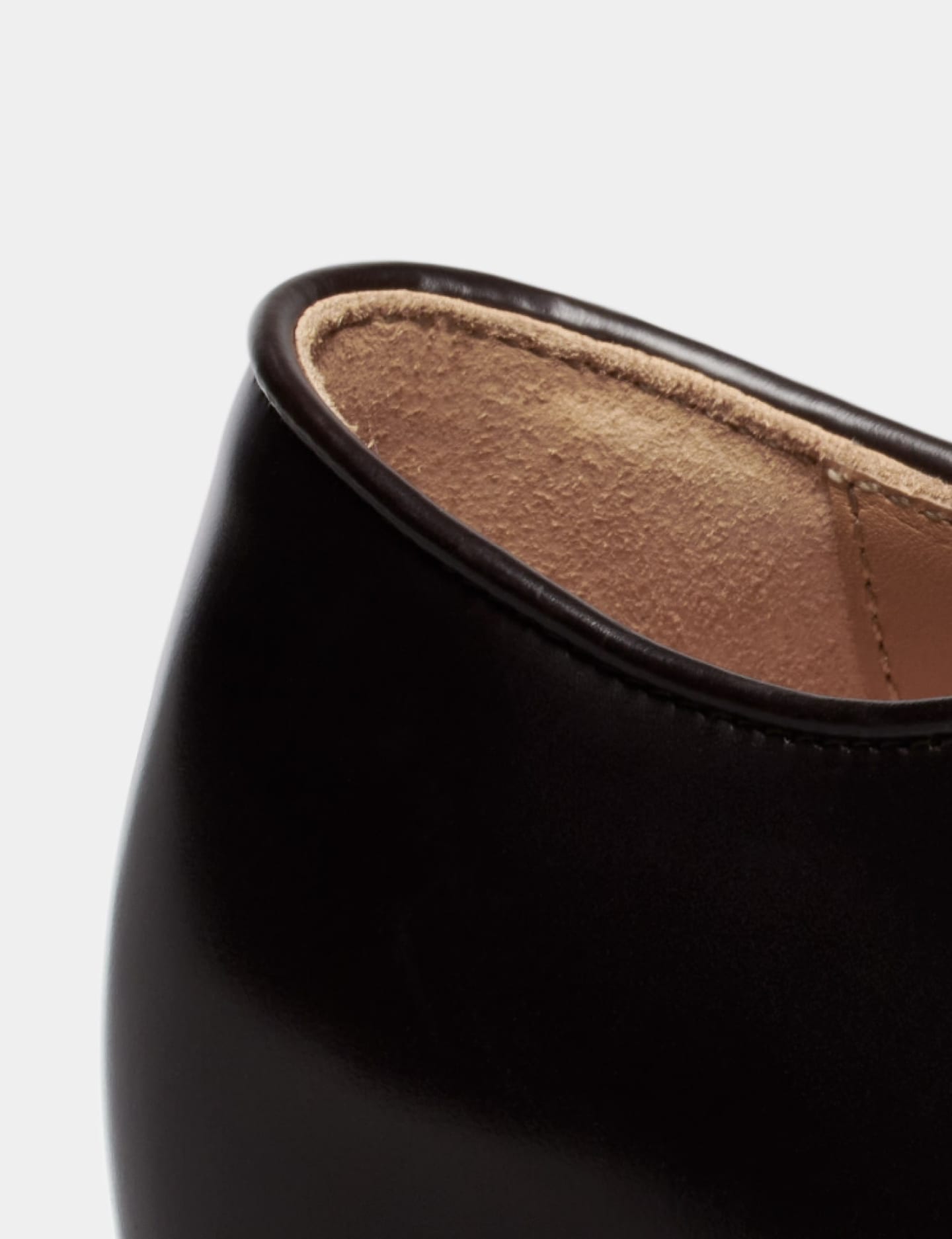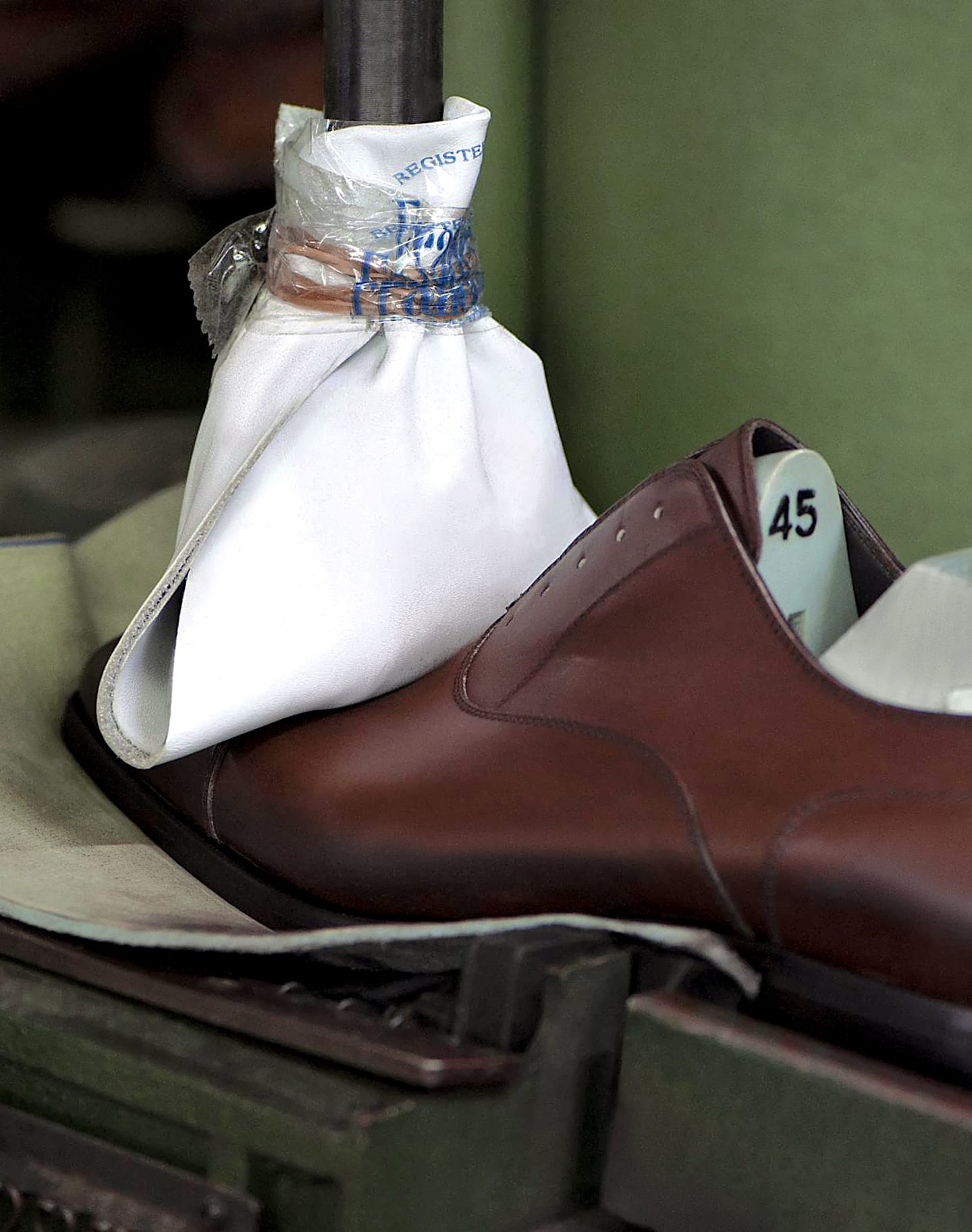 At the end of the day, a quality luxury shoe should not be only comfortable, but impeccably fitting. To achieve that fit, each pair goes through a "molding" process in a humidifier to conform the leather perfectly to the shape of the last. After a week, the final result is a flexible, breathable, fully shaped pair.
For added comfort, our shoes feature a small layer of padding or insulation between the sole and inner sole, which prevents soreness in the heels and balls of your feet and prolongs the life of the shoes.